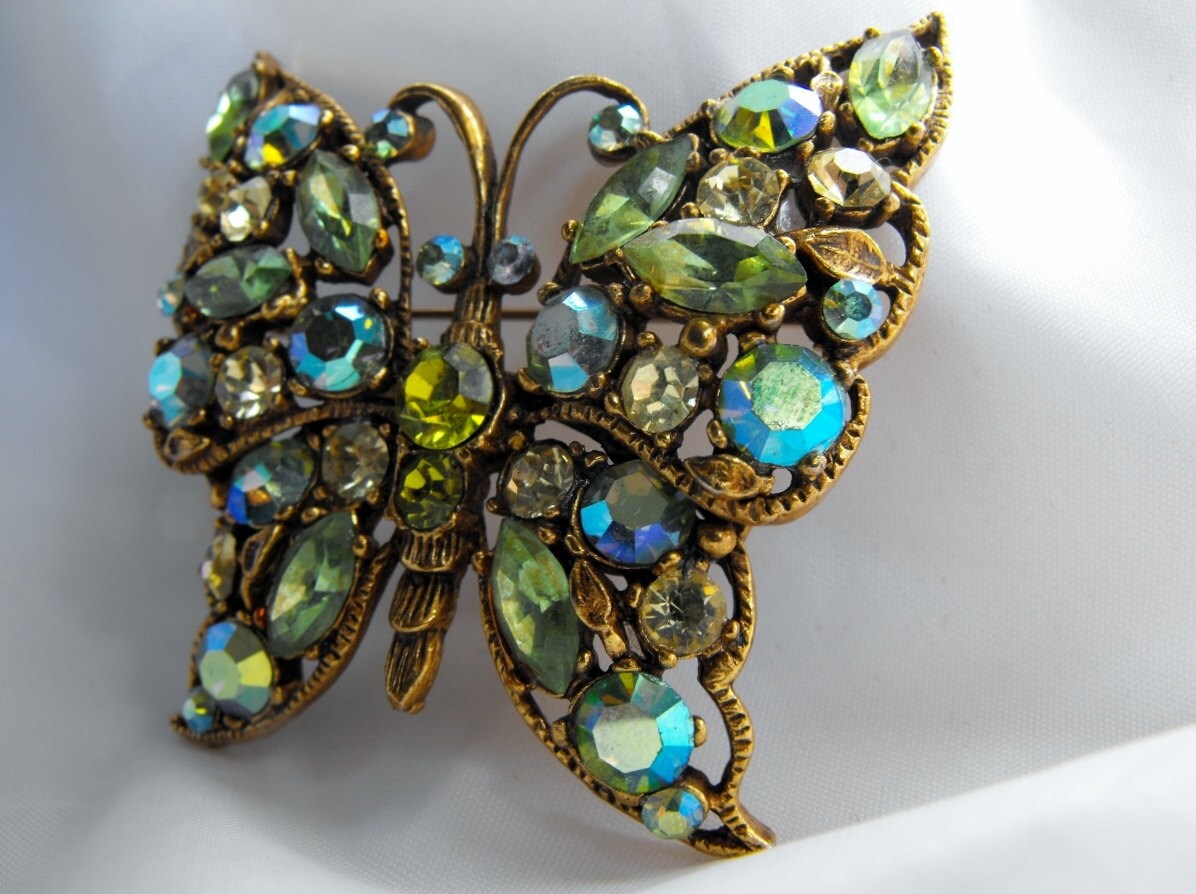 Signed Regency on the reverse this green rhinestone butterfly brooch is 2 1/8" x 2 1/8" and is GORGEOUS!!! The green rhinestones are AB or rainbow coated and range from pale mint green to lemon lime green to rainbow coated peridot green.
The eyes and antennae are rhinestone studded as well as the wings. Differing shapes of rhinestones navettes, chatons, dentelles set like a mosaic within the chased goldtone butterfly frame.
Click Here to Visit My Etsy Shop!